pastor Ron Moore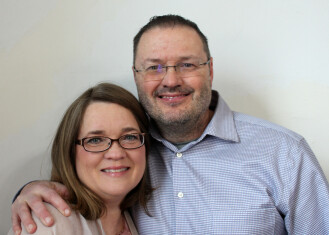 Pastor Ron Moore, Jr. has been credentialed with the International Pentecostal Holiness Church (IPHC) since 1987 and ordained since 2003.
Church @ the Intersection is a part of the IPHC, but functions as an interdenominational church in practice. Ron served as a board member for numerous religious organizations as well as civic agencies in both Florida and New Hampshire over the years and currently. In the years 2001-2003 he worked with FEMA through a Florida State University research team studying hurricane evacuation practices and climatology.
Ron attended Christ for the Nations Institute in Dallas, TX in 1985-86, and then received his BS (2001) and MS (2003) from FSU in Atmospheric Sciences and Social Sciences and in Geography, specializing in Hurricane Climatology.
When he's not doing work related to ministry or societal change in the New Hampshire region, you can follow Ron on his storm chase trips around the country. He has run The Storm Warning which is his personal weather forecast and education company since 2014 and been a storm chaser since 1981 while growing up in west Texas.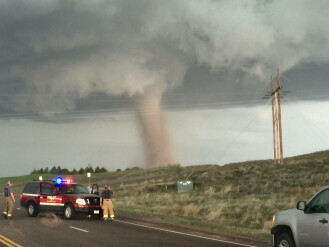 If there is a big tornado outbreak or landfalling hurricane you can expect him to be there to document the event. Every May his family joins him in the Great Plains of the United States to chase tornadoes together!
He and his wife of 30 years, Charlene, have two sons: Joshua and Caleb. Pastor Ron currently has a show on Merrimack TV, Community Channel 22, called Impact Zone. Click here for show times.
The Strategy of The Intersection is to build a church with strong beliefs and values. We want to be a church that is spiritually alive with God's presence and clearly focused on its mission and purpose. We are a church that will exercise our faith to see God's vision and mission accomplished on this earth. God's goal is to have His glory cover this planet: that means we make God look good!
We desire to build a church that is willing to change methodology in order to meet new challenges and to welcome innovation and change. The church should be a contemporary and relevant church that does not and will not compromise Biblical principles.
Our Father in heaven, hallowed be your name, your kingdom come, your will be done, on earth as it is in heaven.

Matthew 6:9-10
We believe that we are able to bring God's Kingdom here to Earth. Seeking God's Kingdom is not a bunch of religious activities that we start doing when we are saved. We have been given a set of gifts and talents with the purpose of carrying out specific assignments for the Kingdom of God. When we begin to pursue the passion of our heart with a vision to impact this world for the Kingdom of God, then we are seeking God's Kingdom. Our values and beliefs are our standards and guides for living as Kingdom citizens here on Earth.
But seek first his kingdom and his righteousness, and all these things will be given to you as well.

Matthew 6:33